The American Dream
November 11, 2012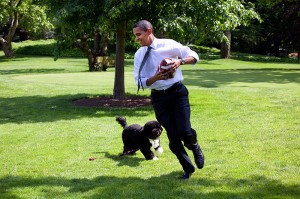 Barack Obama received more than 99% of the vote in more than 100 precincts in Cuyahoga County, Ohio on election day. In fact, there were a substantial number of precincts where Mitt Romney got exactly zero votes. So how in the world did this happen? Third world dictators don't even get 99% of the vote. Overall, Mitt Romney received 30.12% of the vote in Cuyahoga County. There were even a bunch of precincts in Cuyahoga County that Romney actually won. But everyone certainly expected that Cuyahoga County would be Obama territory. And in most of the precincts that is exactly what we saw - large numbers of votes for both candidates but a definite edge for Obama. However, there are more than 100 precincts in Cuyahoga County where the voting results can only be described as truly bizarre. Yes, we always knew that urban areas would lean very heavily toward Obama, but are we actually expected to believe that Obama got over 99% of the votes in those areas? In more than 50 different precincts, Romney received 2 votes or less. Considering how important the swing state of Ohio was to the national election, one would think that such improbable results would get the attention of somebody out there. Could we be looking at evidence of election fraud hidden in plain sight?
Perhaps if there were just one or two precincts where Obama got more than 99% of the vote we could dismiss the results as "statistical anomalies" and ignore them.
But there were more than 100 precincts where this happened in the most important swing state in the nation.
Maybe there is some rational explanation for the numbers that you are about to see. If there is, I would really love to hear it.
What makes all of this even more alarming is that there were reports of voting machine problems during early voting in Ohio. It was being reported that some voters were claiming that they tried to vote for Romney but that the voting machines kept recording their votes as votes for Obama...
"I don't know if it happened to anybody else or not, but this is the first time in all the years that we voted that this has ever happened to me," said Marion, Ohio, voter Joan Stevens.

Stevens said that when she voted, it took her three tries before the machine accepted her choice to vote for Romney.

"I went to vote and I got right in the middle of Romney's name," Stevens told Fox News, saying that she was certain to put her finger directly on her choice for the White House.

She said that the first time she pushed "Romney," the machine marked "Obama."

So she pushed Romney again. Obama came up again. Then it happened a third time.

"Maybe you make a mistake once, but not three times," she told Fox News.
The numbers that you are about to see are quite dramatic. They come straight from the website of the Cuyahoga County board of elections. Once again, I am not alleging that election fraud has actually taken place. What I am saying is that these numbers look very, very strange and that somebody needs to start asking some questions.