"It is not enough to know that there is a shadow government pulling the strings of the visible government- we must also act to expose it, and defeat it!"-Mark Matheny
Thursday, October 10, 2013
Now that Janet Yellen has been named to lead the Federal Reserve the global financial markets should factor out any possibility that the Fed will diminish their Quantitative easing program anytime during her tenure. In fact, financial forecasts should assume that not only is a taper off the table, but that the QE program is now more likely to be perpetuated and expanded.
Unlike her predecessors, Janet Yellen has never had a youthful dalliance with hawkish monetary ideas. Before taking charge of the Fed both Alan Greenspan, and to a lesser extent Ben Bernanke, had advocated for the benefits of a strong currency and low inflation and had warned of the dangers of overly accommodative policy and unnecessary stimulus. (Both largely abandoned these ideals once they took the reins of power, but their urge to stimulate may have been restrained by a vestigial bias against the excesses of Keynesianism). Janet Yellen, who has been on the liberal/dovish end of the monetary spectrum for her entire professional career, has no such baggage. As a result, we can expect her to never waver in her belief that stimulus is the answer to every economic question.
The Federal Reserve was originally charged with the single mandate of maintaining price stability. In recent decades that mission evolved into a dual mandate of seeking price stability and full employment. I believe that a Yellen led Fed will return once again to a single mandate, but now it will focus only on employment. Based on her clear beliefs in the ability of dovish monetary policy to relive human suffering she will be inclined to dig in her heels into the ongoing QE program more than anyone else President Obama may have appointed. This is terrible news for the U.S. dollar and the U.S. economy.
For now at least the crisis in Washington has squelched any immediate discussion of a taper in the remaining months of 2013. Any predictions that a Yellen-led Fed will somehow show more resolve towards responsibility in 2014 or 2015 should be looked at as delusional.
Posted by

mathenyahu
at 6:45 AM
No comments:
Links to this post


Wednesday, October 9, 2013
WWII Heroes Getting Ready to Jump in Behind Enemy Lines. Time for One More Jump!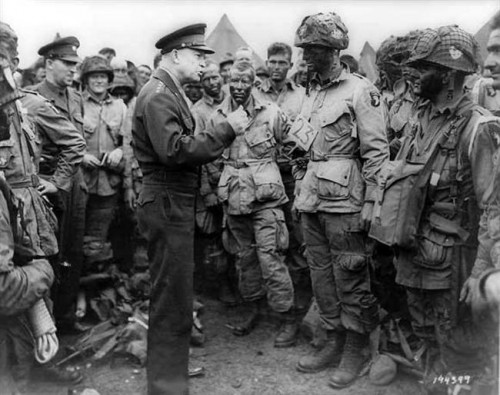 Calling all Oath Keepers (and any other veterans) to back up our World War II veterans at the Washington DC area memorials, such as the World War II memorial, the Iwo Jima memorial, Arlington Cemetary, the Vietnam Veteran's Memorial, and anywhere else that that the Honor Flights go. Go there and put yourselves under the command of the WWII vets. If they want the barricades down, they should come down, come hell or high water. No WWII vet should be denied access the the Iwo Jima memorial, the WWII memorial, or to any other memorial they want to visit. For many of them, on those Honor Flights, this will be THEIR LAST TRIP to go and pay their respects to their brothers who did not make it back. It is intolerable to let Obama block their access for his petty partisan manipulations over the govt "shutdown."
The WWII veterans who have taken down the barricades at the Iwo Jima memorial, and have ignored them at the World War II memorial, did exactly what needs to be done. We need to help them, and protect them. Go there and be their "arms and legs" to get done WHATEVER they want done. And go there with the conviction that you are not under the command of the police, not under the command of the Park Service, and not under the command of Obama. You are under the command of the World War II veterans, and only the World War II veterans. Your mission is to assist the WWII vets in doing WHATEVER they want to do.
There are already thousands of American veterans converging on Washington DC this weekend for this very purpose. You need to be there to help them, if at all possible. If you can go, you must go.
Last year, I had the privilege of escorting WWII Airborne veteran Warren Bodecker from Montana on an Honor Flight to DC, with a plane load of other WWII veterans from Montana. It was a life changing experience to see these true American heroes make the pilgrimage to the World War II Memorial in Washington DC, knowing that for many of them it will their last trip. They stood against fascism, against arbitrary, totalitarian government over there – they defeated the foreign enemies of the Constitution. will we suffer them to be oppressed and tyrannized by fascists – by the DOMESTIC enemies of the Constitution here? Forbid it almighty God.
After returning from his Honor Flight, Warren Bodeker gave a speech where he said that he had done four combat jumps as a paratrooper in WWII, with one of them being a jump behind enemy lines to liberate the POWs at Los Banos prison camp in the Philippines, who were marked for death by the Japanese Army. He told us that he wanted to do ONE MORE JUMP BEHIND ENEMY LINES, INTO WASHINGTON DC, against the domestic enemies of our Constitution. Renn understands the reality of where we are as a country, and he is saddened and sickened by what he sees happening to the country he loves.
Like so many of his brothers, he realizes now how they had not paid enough attention to the domestic enemies of the Constitution, and he understands that unless we stand now, then all that his brothers sacrificed, all their blood, sweat, and tears, will have been for nothing. We cannot let that happen.
Let's take a stand with them, and support them in leading the way, one last time, to show their fellow Americans what it means to be an American. Let them set the example of resistance to nonsensical, arbitrary, and illegitimate oppression. Help them set the example as they make one more "jump" behind enemy lines.
Go to DC and back them up, this weekend, next week, and as long as it takes.
For the Republic,
Stewart Rhodes
Founder of Oath Keepers
Posted by

mathenyahu
at 11:59 PM
No comments:
Links to this post


The Western Center for Journalism
October 9, 2013
Barack Obama is backing away from his prior refusal to seek a compromise with Congress, indicating he will
meet with lawmakers
Thursday in an effort to end the ongoing federal government shutdown.
House Republicans, who have received the brunt of Obama's vitriol throughout the stalemate, are invited to meet with the president to discuss funding and reopening the government. This decision stands in contrast to his repeated insistence he will accept nothing less than a "clean" spending bill — one that does not target the increasingly contentious ObamaCare law.
This move, which came around the same time as polling results showed his approval rating at a dismal 37 percent, indicates that Obama might be ready to concede at least some of the GOP's points. That assumption might be overly optimistic, however, given his supreme reticence to acquiesce.
In actuality, Obama is likely focused on his demand for another debt limit increase. With a deadline fast approaching, he cannot afford to be saddled with a shutdown while making the case for giving the government even more money.
Read the entire article
Posted by

mathenyahu
at 10:23 PM
No comments:
Links to this post


Global Research
October 5, 2013
With polls consistently showing that approximately 50% of Canadians and Americans doubt the official story of 9/11, the feat of keeping the lid on a public debate for over 12 years has been nothing short of miraculous.
This article presents a simple case study showing that this miracle is being performed with the assistance of Google and YouTube search engine interference
On September 8, 2013, the popular Russia Today "Truthseeker" program, with over a million subscribers on YouTube,[1] published a 13-minute newscast entitled "The Truthseeker: 9/11 and Operation Gladio (E23)."
Below the video frame ran the caption:
Bigger than Watergate': US 'regular' meetings with Al-Qaeda's leader; documented White House 'false flag terrorism' moving people 'like sheep'; the father of Twin Towers victim tell us why he backs this month's 9/11 campaign on Times Square and around the world; & the protests calendar for September.
This paragraph was followed by a list of interviewees, including four people representing three scholarly research organizations: Architects and Engineers for 9/11 Truth,[2] the 9/11 Consensus Panel,[3] and The Journal of 9/11 Studies.[4]
The "Truthseeker" video immediately started to gain popularity on YouTube, reaching 131,000 views in the first three days.[5](The history of the viewing statistics may be seen by clicking on the little graphic symbol under the video frame, and to the right)
Truthseeker posted its program to YouTube on Sept. 8. Russia Today tweeted the YouTube link to its 546,000 followers and to the interviewer, Daniel Bushell, that day:
Other uploads of the program also appeared, with less traffic, bringing the early viewing total to over a quarter of a million people.
Posted by

mathenyahu
at 6:06 PM
No comments:
Links to this post


The Hollywood Reporter
October 8, 2013
The actor has been critical of Democrats and the president and presumes his political opinions will cost him jobs.
After repeatedly criticizing President Barack Obama, actor James Woods suggested in a tweet late Tuesday that his politics may cost him work in Hollywood.

Woods has been critical of Obama before but in the past few days seems particularly incensed at the president's handling of the partial government shutdown. He tweeted, for example: "This President is a true abomination. To have barricaded the WW2 vets, but allow illegal aliens privilege..." The tweet linked to a USA Today article.
On other occasions, Woods retweeted photos, articles and more about the shutdown, the attack on the American embassy in Benghazi, Libya, problems with Obamacare and the growing national debt. When linking to a New York Times story about a plan to allow noncitizens to monitor polling places in California, he joked that "dead democrats can vote multilingually now."
Posted by

mathenyahu
at 5:20 PM
No comments:
Links to this post


Addicting Info
October 8, 2013
When House Republicans shut down the government last Tuesday, they did so with the blessing of Catholic bishops. One week prior to the shutdown, the US Conference of Catholic Bishops
wrote a letter
to the GOP House. The letter asked them to hold America hostage until Democrats kill birth control rules set by the White House. The rules require insurance companies to include birth control coverage for all employees, regardless of the religious beliefs of employers.
Catholic bishops want House GOP to hold America hostage over birth control
This didn't sit well with Catholic bishops and conservative Christians, who want the right to deny their female employees contraception. So as part of their ongoing temper tantrum over women having access to birth control, the bishops sent a letter to
House Republicans
urging them to shut the government down until they get their way on contraception coverage.
"[W]e have already urged you to enact the Health Care Conscience Rights Act (H.R. 940/S. 1204), the letter declared. "As Congress considers a Continuing Resolution and debt ceiling bill in the days to come, we reaffirm the vital importance of incorporating the policy of this bill into such 'must-pass' legislation."
Read the entire article
Posted by

mathenyahu
at 5:05 PM
No comments:
Links to this post


Sunday, October 6, 2013
The irony of Jesse Ventura calling for a new "American Revolution" in a conversation with Brit Piers Morgan is not lost on us but the former Governor of Minnesota asks some awkwardly open questions in this 'colorful' interview.
Ventura asked if the government's shut down, "That should mean we shouldn't have to pay any taxes, right?" He called for another American revolution to push back against the "corrupt system" created by Democrats and Republicans in Washington. He told Morgan the two-party system has legalized "bribery" for access, suggesting he's fed up enough to actually run for president in 2016. Ventura called both parties "gangs," and Morgan admitted he had to agree, adding that they're "overpaid, underworked children!" The discussion then veers from Obamacare, Ventura's run for President, and the JFK conspiracy.
Posted by

mathenyahu
at 9:16 AM
No comments:
Links to this post


Hot Air
October 5, 2013
Remember when the media rushed to talk about transparency in the Barack Obama "Hope and Change" era? Good times, good times. Leonard Downie, who once worked as the executive editor of the Washington Post and wrote a novel about Washington corruption and the Iraq War, finds a bigger and non-fictional problem in the successor to George W. Bush. Downie gives the Post a preview of his report from the Committee to Protect Journalists which outlines the Obama war on reporters and their sources:
"A memo went out from the chief of staff a year ago to White House employees and the intelligence agencies that told people to freeze and retain any e-mail, and presumably phone logs, of communications with me," Sanger said. As a result, longtime sources no longer talk to him. "They tell me: 'David, I love you, but don't e-mail me. Let's don't chat until this blows over.' "

Sanger, who has worked for the Times in Washington for two decades, said, "This is most closed, control-freak administration I've ever covered."

Many leak investigations include lie-detector tests for government officials with access to the information at issue. "Reporters are interviewing sources through intermediaries now," Barr told me, "so the sources can truthfully answer on polygraphs that they didn't talk to reporters."

The investigations have been "a kind of slap in the face" for reporters and their sources, said Smith of the Center for Public Integrity. "It means you have to use extraordinary measures for contacts with officials speaking without authorization."
Amusingly, Downie posits this question at the end of the essay:
Will Obama recognize that all this threatens his often-stated but unfulfilled goal of making government more transparent and accountable? None of the Washington news media veterans I talked to were optimistic.

"Whenever I'm asked what is the most manipulative and secretive administration I've covered, I always say it's the one in office now," Bob Schieffer, CBS News anchor and chief Washington correspondent, told me. "Every administration learns from the previous administration. They become more secretive and put tighter clamps on information. This administration exercises more control than George W. Bush's did, and his before that."
Does it even occur to Downie that Obama's claim to deliver "the most transparent administration ever" (not just incrementally more transparent than before) was simply a load of hogwash? Apparently not — because if Downie and the rest of the Obama-fawning media had to acknowledge that possibility, then they would have to ask themselves why Obama would deliberately set out to make his administration the least transparent ever, as Schieffer acknowledges.
Posted by

mathenyahu
at 8:52 AM
No comments:
Links to this post