12160.info
May 31, 2013
Armed Federal Agents Patrol Tea Party Rallies
Judge Napolitano questions why DHS is showing up armed to Tea Party demonstrations against the IRS.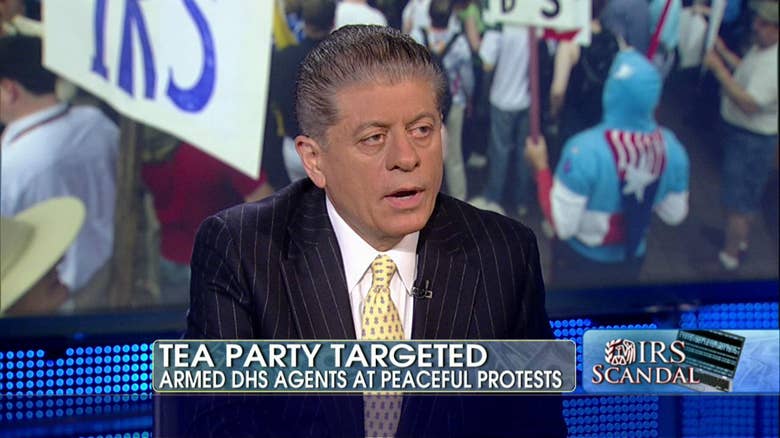 Gretchen Carlson asked whether this is legal and if this is yet another example of bullying tactics by the Obama administration. Judge Napolitano said the only recourse people have is to put political pressure on President Obama to end this practice, arguing that local police departments are more than capable of monitoring peaceful Tea Party rallies.
They both agreed that people will hear about this and feel "chilled," and Carlson pointed out that DHS also monitored peaceful Occupy Wall Street demonstrations.
"The government needs to realize its first job is to protect our freedoms. So when it inhibits us from exercising them, it's not doing its job. ... Why do we need a federal police department to track anybody when they're lawfully expressing a political opinion in a public place? That's not a job for the police, that's not a job for the feds," he said.