Breitbart
November 17, 2015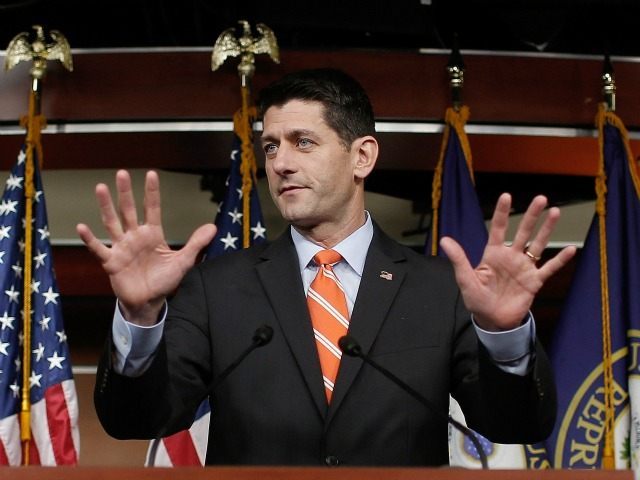 Getty Images
In an exclusive interview with Breitbart News, House Freedom Caucus Chairman reveals that conservative House members have received no commitment from Speaker that he would in any way try to curb the nation's importation of Muslims on visas.
By the end of the year, Congress will have to pass a government funding measure to appropriate funds for all federal operations. The
Boehner-Obama debt deal
, backed by Ryan, established the spending levels— but Congress still has to pass the actual spending bills which contain the money.
Included in this package will be funding for the Office of Refugee Resettlement and other refugee-related operations, thus allowing the President to carry out his resettlement plans. In order to stop the President from carrying out these plans, Congress would have to include restrictions in the year-end funding bill that would be advanced by Ryan and
.